Welcome to Trucking Traffic!!

"Does Your Advertising Need A Spark?"
Here at Trucking Traffic we will show you several different methods that will drive your advertising, accelerate your customer base and your business experience! Trucking is the backbone that moves your traffic across the nation and global destinations ensuring product delivery.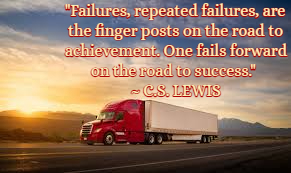 "Let Jake Brake Start Your Convoy Rolling"
Trucking Traffic is your truck stop in the advertising world, refueling hits to your website that you deserve. We are dedicated to delivering you heavy loads of traffic to your business. Our KYTM team will help expand your marketing strategies and network. Trucking Traffic is designed to assist you in integrating your business and transporting your traffic with efficiency.